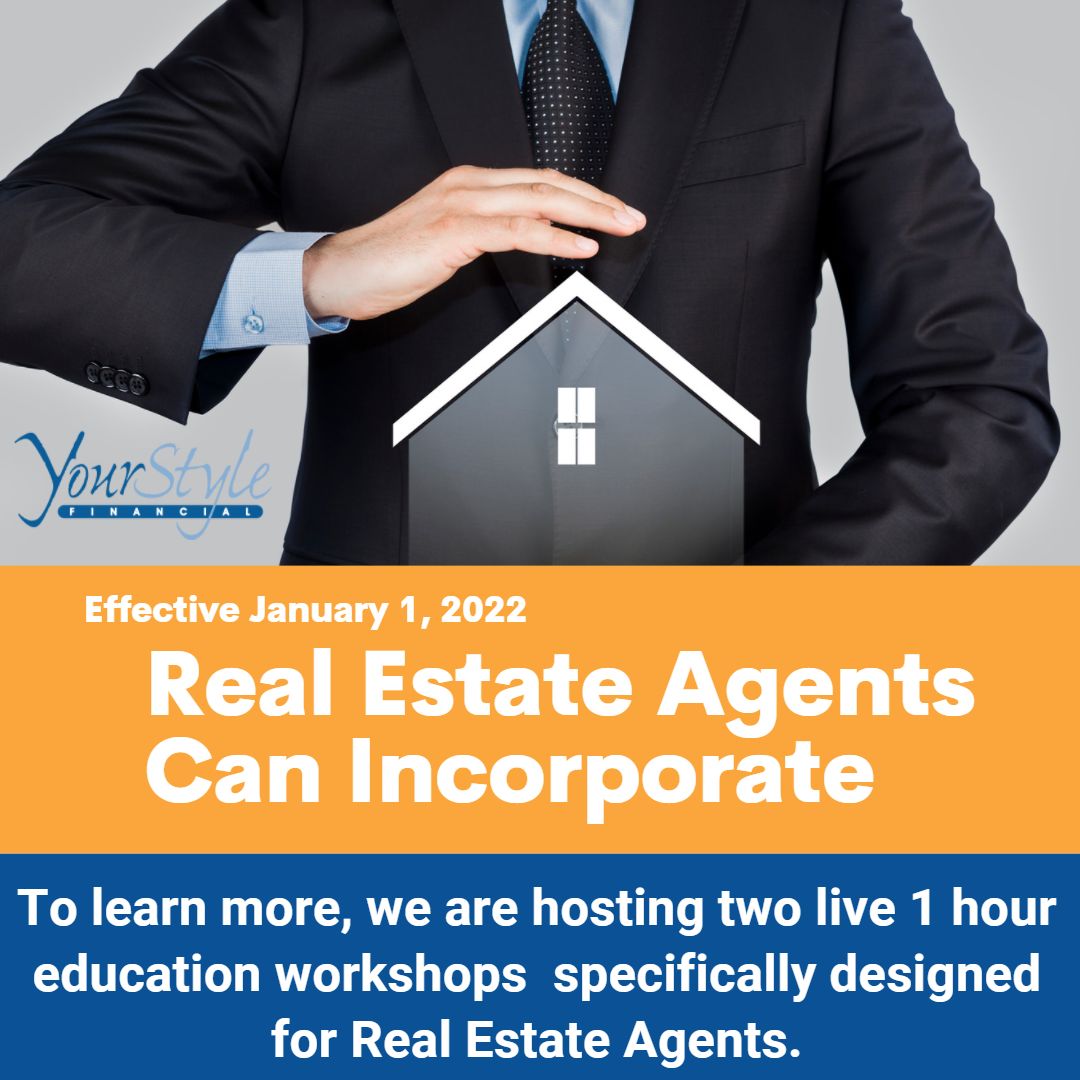 Real Estate Agents Can Incorporate Starting Next Year
For the first time in history, Realtors will be allowed to establish Personal Real Estate Corporations (PREC). This is a wonderful opportunity that will permit you to manage your business.
Benefits of Incorporation
Lower tax rate on first $500,000 of PREC net income = 9%
Limited Liability Protection
Tax efficient Planning – income splitting opportunities
Health Spending Account – 100% write off your medical/dental expenses against your commissions
Insurance & Investment Opportunities – tax free retirement income
Personal Pension Plan Contributions vs Canada Pension Plan (CPP) – Tax Efficient
Register for our Education Workshop
To learn more, we are hosting two live 1 hour education workshops specifically designed for Real Estate Agents.
Session 1
When: November 23, 2021
Time: 11:00 AM
Where: Zoom
Session 2
When: November 24, 2021
Time: 300 PM
Where: Zoom
Register Now
Please contact Maria to confirm your spot or call 204-474-2929.