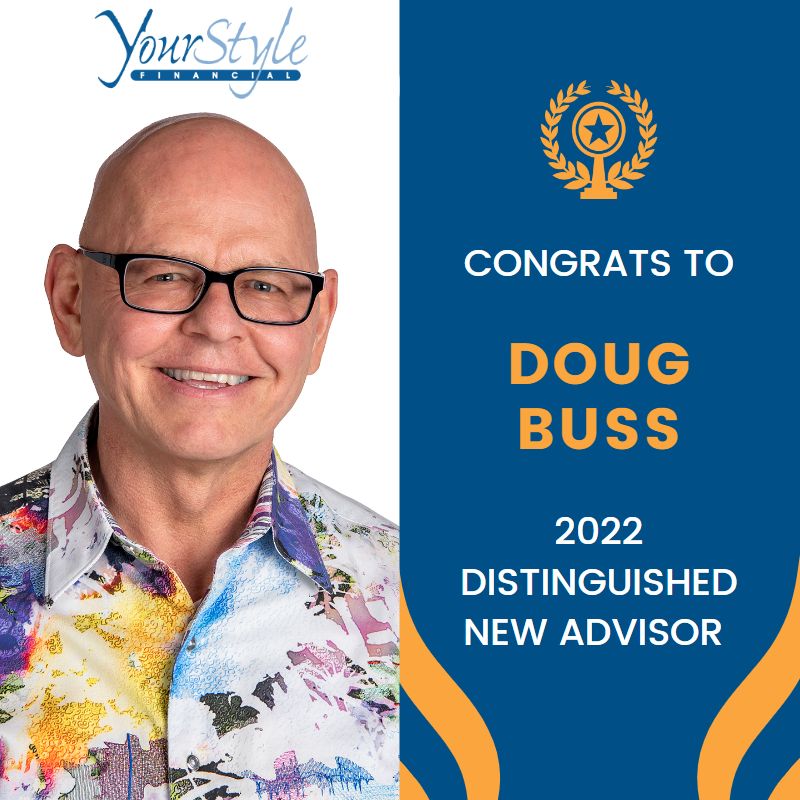 Doug Buss Named 2022 Distinguished New Advisor
We are thrilled to share that our very own Doug Buss has been named 2022 Distinguished New Advisor of the Year by the Knowledge Bureau.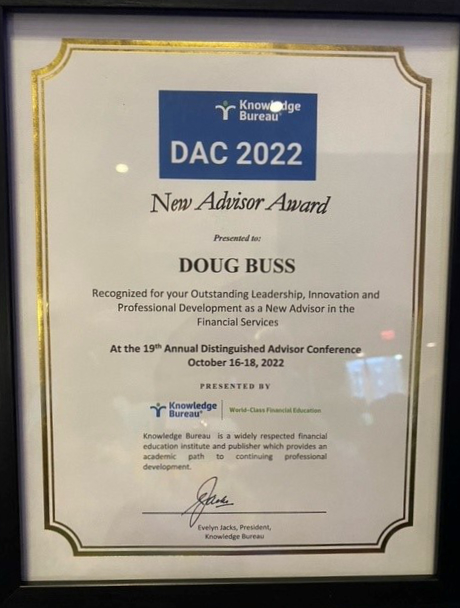 "The Distinguished New Advisor award recognizes the next generation of new advisors and their contributions to excellence in their industry sectors, a release said. Recipients must have demonstrated achievement in managing family wealth, referability, leadership and innovation, among other areas." – Investment Executive
If you are a YourStyle client, then you are familiar with Doug's practice of asking a lot of questions to learn "What's Important to You?". He focuses on all aspects of your life, not just the straight-forward finances and as a result creates Real Wealth Management Plans that fit your needs.
We are so proud of Doug's award and are happy for the recognition he has earned.
If you're looking for help with your financial future, contact Doug today.
Read the full article here.