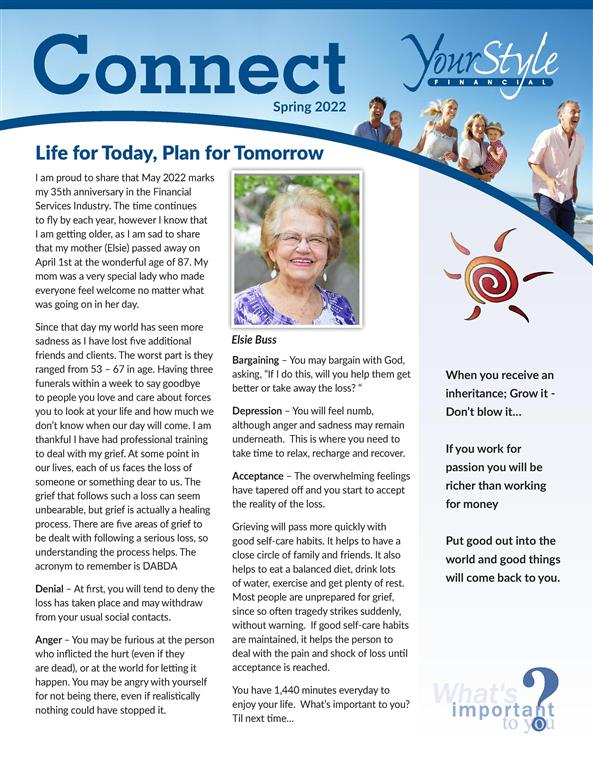 Spring 2022
Planning Your Lifestyle with YourStyle Financial
Doug Buss interviewed with Richard Rosin about planning your lifestyle with YourStyle Financial. Listen to the explanation of the four phases of planning.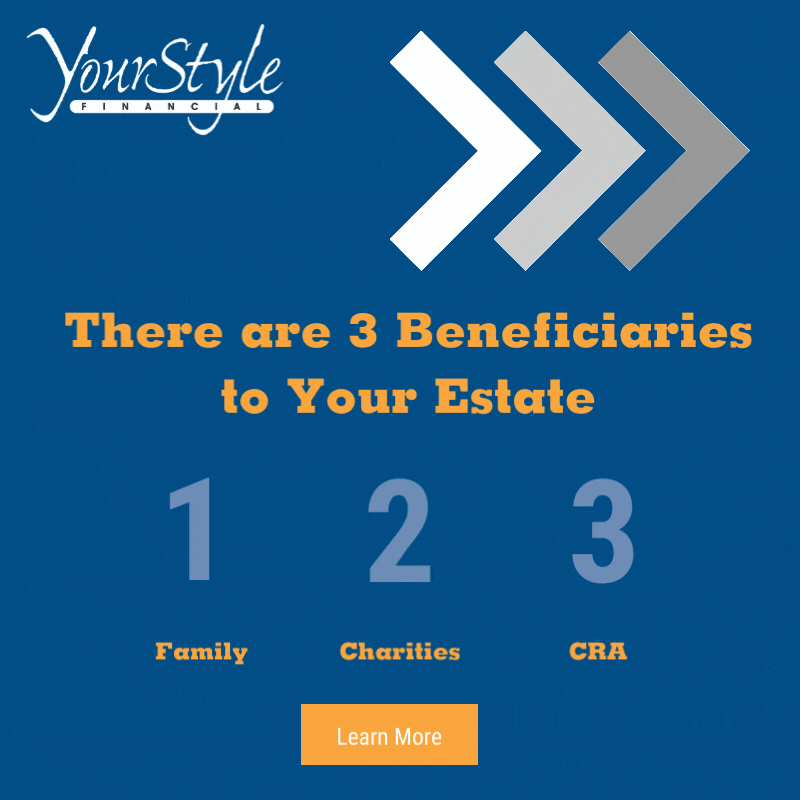 There are 3 Beneficiaries to Your Estate
If you have a will, you have a choice on what you would like to happen with your money once you are gone. We often think of the beneficiaries of our estate as loved ones. But a beneficiary can be any person or entity you choose to leave money or assets to. The top three are:
Family
Charities
CRA
Who do you care most about??
(more…)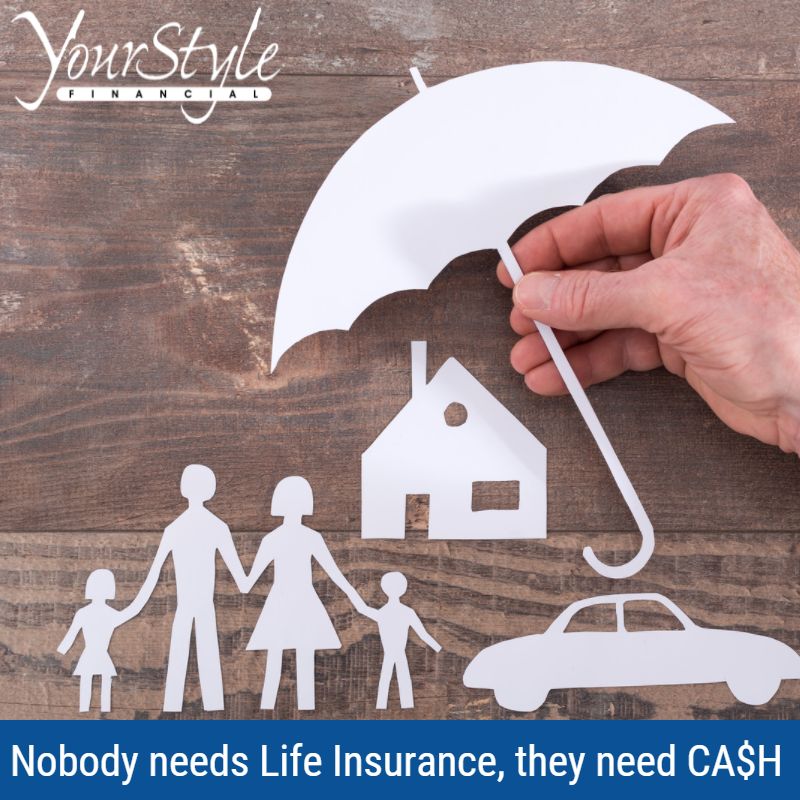 Nobody needs Life Insurance, they need CA$H
For many, the last two years have made a lot of people more attentive to two things; money and mortality – both of which are the pinnacle of adulting. They're also both the two things no one likes to think about. For most, there's not enough of either money or time. But when the time comes, will there be enough money?
If you're evaluating your accounts and expenditures and deciding where you can cut costs, are you wondering if your life insurance policy is worth the monthly premiums? Is it a necessary expense? Is it something you need and why? Let's explore those questions.
(more…)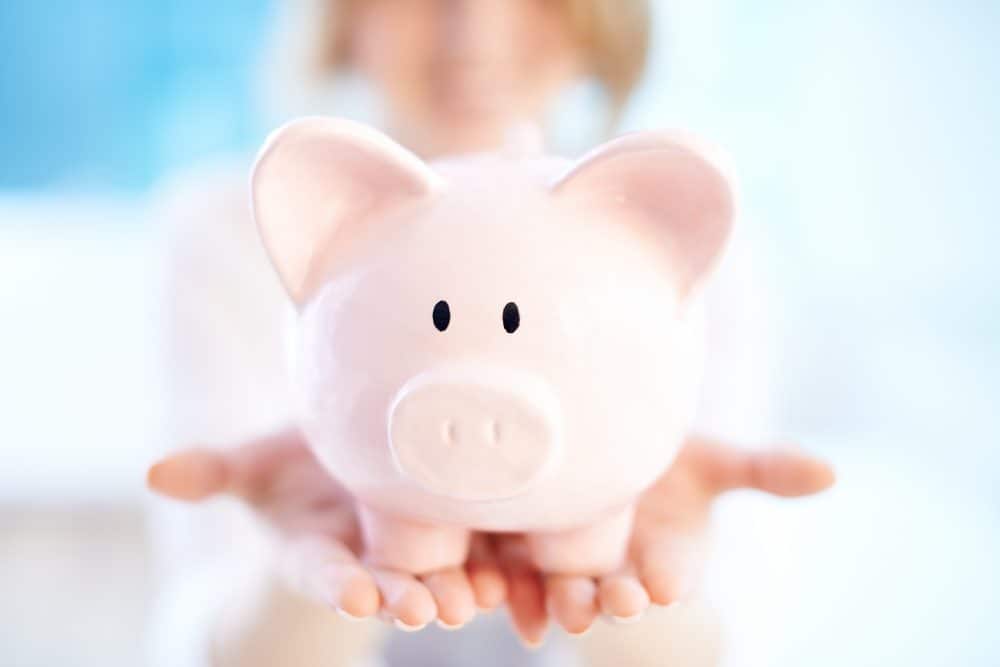 What You Need to Know When Preparing for Your 2017 Tax Return
Caregivers Are you a caregiver of a family member with a physical or mental impairment? If so you may be eligible for the Canada Caregiver Amount tax credit. The government recognizes the extra financial responsibility being a caregiver can have on your finances. This year determining if you qualify for the credit will be much simpler. Education Until recently, only post-secondary level course tuition qualified for a tax credit. If you took other courses at an educational facility, these fees weren't eligible. With the recent changes, courses such as second language skills and occupational improvement courses such as computer skills may allow you to benefit in more ways than intellectually. While this option was added, the credit for post-secondary textbooks has been eliminated. This did not affect the tuition tax credit nor the ability to carry forward unused education and textbook amounts from years prior.  Parents The Children's Fitness and Arts Tax Credits were eliminated in 2017. Transportation It appears the tax credit for utilizing public transit was not enough motivation for travellers to change their transport habits. Therefore, the public transit credit was eliminated mid-year 2017. If you used public transportation in 2017, this is your last chance to claim this benefit as amounts purchased for travel between Jan 1 and June 30, 2017 are still eligible. Infertility Treatments Financial help has become reality for those needing medical assistance to conceive. As of 2017, infertility treatments are now included as an eligible medical expense. As an additional benefit, this has been made retroactive. Meaning if you have received fertility treatments within the past ten years, you can request adjustments of past returns. These are just a few of the highlights for the 2017 tax filing, not that taxes are ever a highlight. While it's great to know how to benefit during the current tax season, maybe it's time to start planning to benefit next year. Financial Planners are able to look at your current and future finances and create the most beneficial plan for you.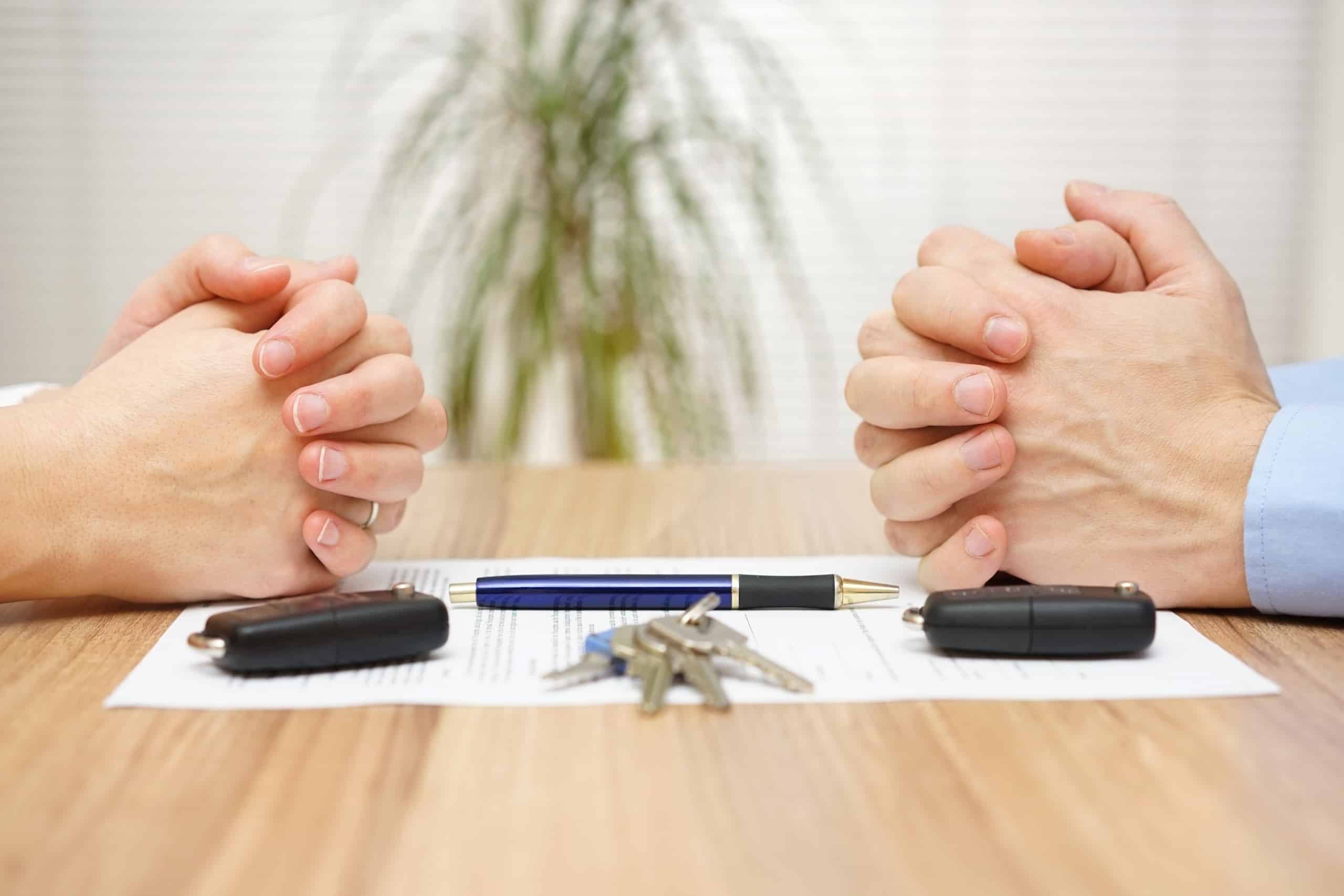 How to Financially Survive Divorce
Most people have been exposed to divorce either directly or indirectly and can attest to the impact it has on all involved. Some people avoid the couple and some get far too involved. One of the most damaging aspects of divorce is the financial damage that can be caused if you don't address the money side as soon as possible.
A "friend of a friend" had been married for a number of years when they found out their spouse was cheating. Emotionally devastated, this friend didn't know the steps to take to protect themselves. So while they sorted through how they felt and where they wanted to go, their spouse was spending all their money and amassing a large amount of debt. By the time next steps were decided, this friend was now financially responsible for half of the debt.
If this were you, would you know the steps to protect yourself from that level of financial destruction? Did you know if you are directly involved in a divorce, one of the people that can help is your Financial Advisor. At YourStyle Financial, we can help you organize your financial information which will allow you to effectively and efficiently work with your spouse and lawyers. This can also help reduce legal fees, which assists in financial recovery. We'll start the conversation with a Checklist-divorce-2017 and go from there.
This is just an inch in the well of information and assistance we are able to offer. We'll be writing again soon on dividing assets and dealing with debts. If you think we can help, be sure to contact us in the early stages of potential separation or divorce.]]>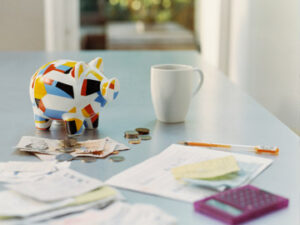 How To Shrink Your Interest Payments
Currently, there's a lot of talk about what may happen if interest rates rise. So, chances are, you're looking for tips on how to protect your income and balance your portfolio.
However, capturing money that's wasted on inefficient interest payments should always be a priority. When it comes to cash flow planning, that's one of the main ways people are able to save money and free up income. Paying more interest on debts than you need to can significantly affect your finances. So consider whether you're falling into the following traps.
Mortgage myopia. You may assume your interest rates and mortgage payments will remain the same over a long period of time, or you may not know how to plan for fluctuating rates. As a result, you could fail to build interest rate-movement assumptions into your financial plans and projections.
Amortization risk. It's easy to compare interest rates, so you may focus on doing only that when choosing mortgages and structuring your debts. Yet, amortization is one of the main variables you should consider, given it impacts the total repayment cost of your debts.
Lower rates aren't always better. Paying 3% versus 4% interest may seem better, but there's more to calculating the total costs of debts than comparing rates. Along with looking at amortization risks, you need to review all of your repayment options, as well as the total cost of debts over your lifetime.
Other debts. What matters is the total average rate that you pay over all debts. So, you can consider whether combining all of your debts is more cost-effective.
Just as you can save money through tax planning and insurance solutions, you can protect your income through cutting down on inefficient interest payments. Through cash flow planning, you'll better understand the importance of paying down debt principals quickly, as well as how to reduce exposure to fluctuating interest rates. As published in Advisor.ca December 22, 2015