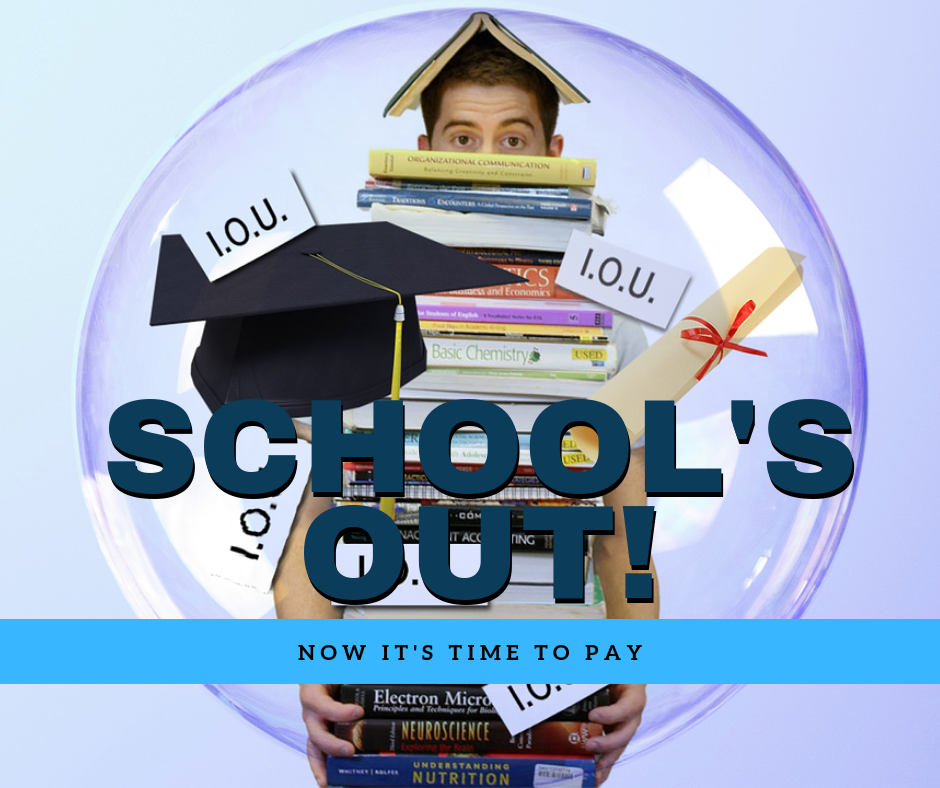 School's Out, Time to Pay
Graduating school, whether it's high school, College or University should be one of the most exciting times in your life. Post-secondary education is a milestone which should open doors to your new future. You spent years putting in hard work with late night study session, writing papers and finishing assignments and you should be proud. Now, as you're walking up to accept your diploma to the applause of your friends and family, instead of celebrating, all you can think about is the task of paying off your student loans. According to the National Student Loan Centre, it takes an average of nine years for Canadian students to pay off their student loans. With the average student debt around $25,000, it is becoming more important to create a plan for repayment. It can be overwhelming to think about what you owe, to whom and how you'll repay it while still having a life. We've put together some suggestions for your plan:
Determine Who You Owe You may not even know what you owe and when it is due. The first step in the process is to determine who you owe money to.

Read the Fine Print Some people are aware of the grace period when it comes to student loan repayment however the interest on the federal portion starts on day one of graduation.

Compare Interest Rates and Rank Loans Each student loan has a different interest rate and payment schedule. Be sure to compare all the loans and the fine details to determine which loan to start with. Obviously start with the one with the highest interest rate.

Create a Budget It's easier than you think; it's not as scary as it sounds. Go through all your accounts and look for regular expenses. Go six months back at a minimum to ensure you capture quarterly payments. From there you can map out monthly, quarterly and annual bills to give you a clear indication of what you have left to spend and what you can put towards your debts.

Pay Yourself First Once you have secured employment, review your budget again and slide that debt payment up. Most students don't make adjustments to their repayment plan in relation to their income. For bonuses and tax returns, as tempting as it is to spend it, you are better off making a lump sum repayment.
Long story short, repaying debt takes sacrifice and compromise. In order to retain your sanity and life quality, decide what you can and can't live with and be reasonable with yourself. Chip away at it and celebrate your successes instead of wallowing. Don't be afraid to ask for help, from your family or reach out to us. We'd love to help.