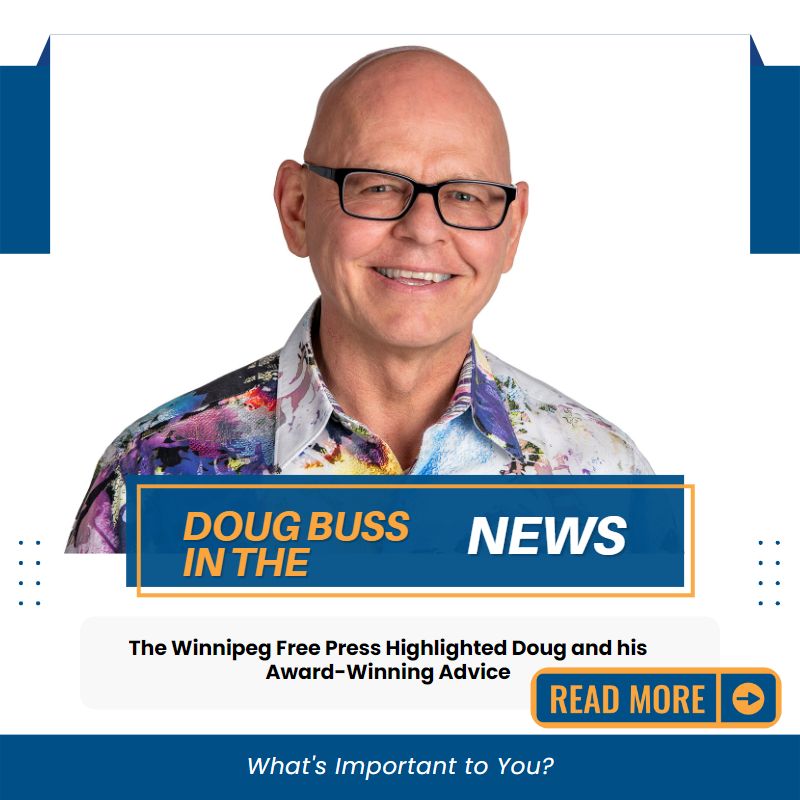 Doug Buss in The Free Press Offering Award-Winning Advice
The team at YourStyle Financial is excited to see Doug in the news again. This time the Free Press has highlighted Doug's extensive career serving clients in Winnipeg.
As Joel Schlesinger states "Then it might come as a surprise that the veteran has only recently received the Distinguished New Advisor of the Year Award, for 2022.". Anyone who's even spoken with Doug knows this award acknowledges everything he stands for.
"So while Buss may be an experienced certified financial planner, his most recent accomplishment and the accompanying award speak to the fact he never stops learning."
Continuous growth and advancement are a point of pride for Doug and the YourStyle team.
Here is the link to the full article and we would love for you to read it. :
If you'd like to experience Doug's knowledge and experience to determine "What's Important to You?", we would love to help you with all of your financial planning needs. Contact us today.