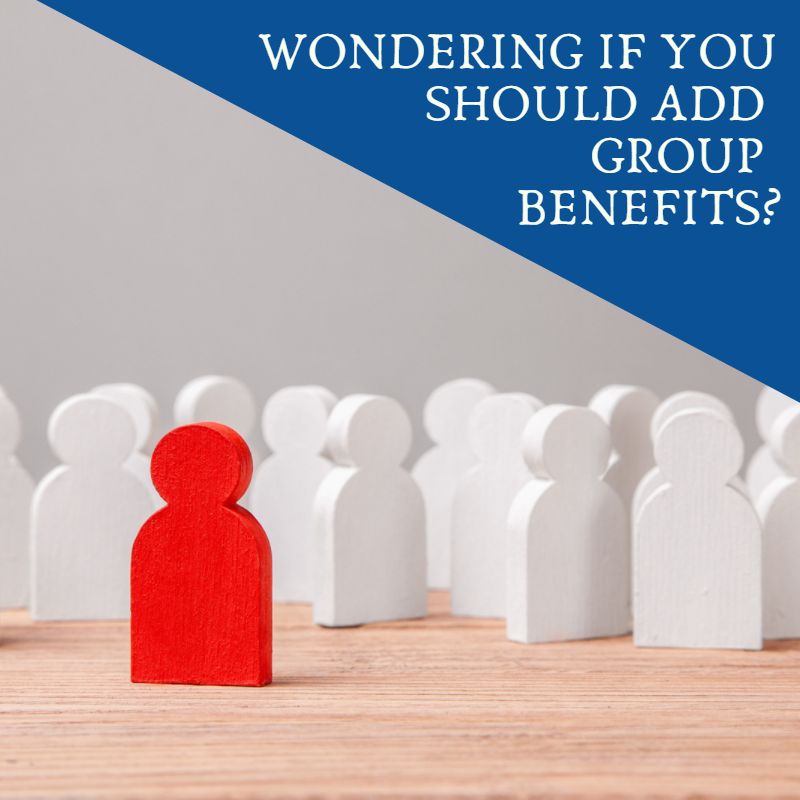 When Should Your Business Add Group Benefits?
Today's environment has changed the employment market significantly. While Manitoba has one of the highest unemployment rates of recent history, it is still the employees market. Government subsidies have made it easier for some to opt to stay home leaving many open positions and therefore choices for those who are continuing to work. With that it falls back on the employer to be competitive and offer incentives to work at their company and stay working there. One of those offerings are Group Benefit Plans. If you're a business owner, you've probably wondered "is now the right time to add group benefits?". Here are a few points to help guide your decision:
Low Employee Retention or Trouble Hiring

As mentioned, great employees are looking for additional benefits to working somewhere. If you're having trouble keeping or hiring staff, adding group benefits to your offering is an investment in your employees – both current and future.

Have Only A Few Employees

Most small businesses assume it will be too expensive to offer benefits to a smaller team. Great news, you can establish a benefits plan with just ONE employee.  If you own and operate an incorporated business we can help you cover your medical and dental expenses and do it tax effectively.   Once you have eleven or more employees, we can custom design a plan tailored to your needs.  

Your Business is Growing

Now that you have achieved financial stability, the next step should be to look at some form of retirement plan.   Many employers are facing the growing issue of  "Presenteeism".  Long service, senior employees are not able to retire as they cannot afford to.   They are continuing to work because they have to and if their production is deteriorating, this can become a bigger problem.  Setting up a forced savings plan with a Group RRSP, Deferred Profit Sharing Plan (DPSP) or a formal Registered Pension Plan (RPP) will help everyone plan for the time they want to retire. 
If you're uncertain as to whether group benefits are a good fit for your business, we're here to help! Contact us today to discuss your options. Don't leave for tomorrow what you can do today.