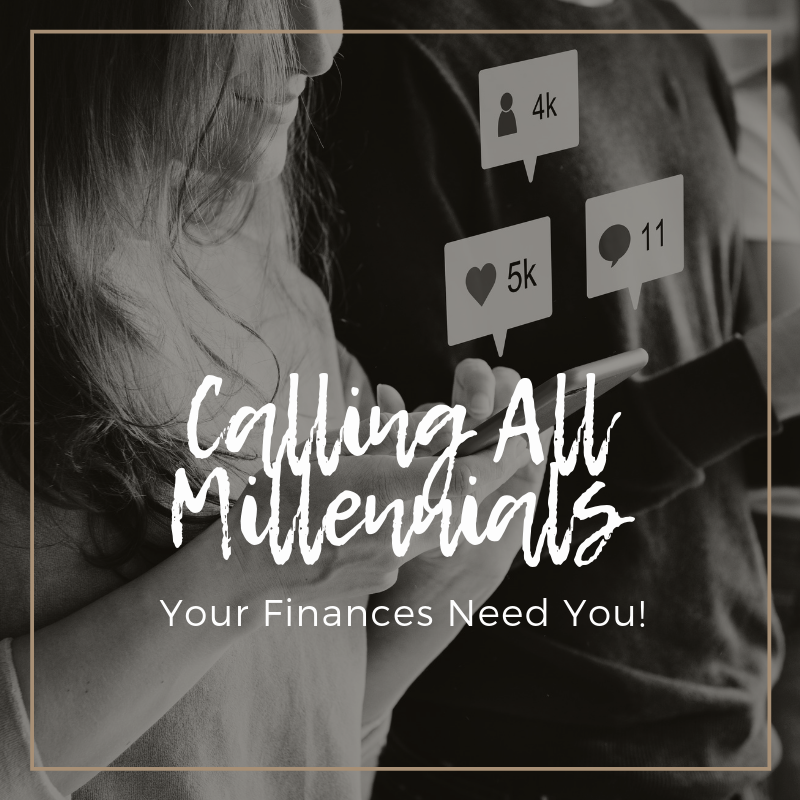 Calling All Millennial Women: Your Finances Need You
In our last blog we discussed the results from the USB survey indicating the deferral of financial planning by women to their partners. If you recall, the highest demographic for this was millennial women. Millennials are famous for being an easy target for mockery but perhaps it's time for the prior generations to help them pull up their bootstraps when it comes to financial planning. Millennials are the fastest growing group in the workforce and are dealing with the challenges of graduating during a recession and the continued wage gap. Combine these factors with the likelihood of taking time away to have children and a longer lifespan, it's more important than ever to master finances and long-term planning. Another layer of complexity is that most millennials are raised by parents who live with high debt-ratios. Baby-boomers were raised with a fear of owing money and made a concentrated effort to avoid it and to pay it back as quickly as possible. The next generations were handed credit like candy and indulged. Learning by example may not be the best course of action, so we've compiled some advice for the up-and-coming.
Spend Carefully. Along the same lines as "think before you speak", think before you buy. Evaluate what long-term benefit that item is going to bring to you. When it comes to the nickel and dime type expenses such as your daily dose of fancy coffee, invest in a fancy espresso machine at home.
Build an Escape Plan. Life often throws challenges our way and true power comes from being able to choose your own path. Having some cash squirrelled away allows you to make the choices which are right for you and prevent you from returning back to what was keeping you in debt.

Set up an automatic deposit from your paycheck to an account which you are not able to easily access. That way you never had the money, so you can't miss it.
Funnel your wins. Instead of "treating" yourself with your birthday gifts, tax return or bonus, treat your future self by putting it into your savings account.
Manage Your Debt. You've grown up in an era of credit and debts from student loans to car loans to credit cards. Make a list of all you owe and the corresponding interest rates. This will enable you to prioritize which debts you want to pay off the quickest. High-interest debts should be the first target to stop the cycle of handing your money to an institution.
Save for Your Future. It's hard to look that far forward when you're in your 20's, but imagine the freedom of being able to live your life your way when you're older. With a few sacrifices, you can save now and play later.
The millennial generation espouses the importance of equality, empowerment and independence. As a millennial, it is your responsibility to implement changes in your life which align with your values. If you want to be in control of your destiny, you need to control your money. Money brings freedom and freedom brings independence. If you'd like some help taking your first steps towards your financial future, we'd love to meet with you.]]>