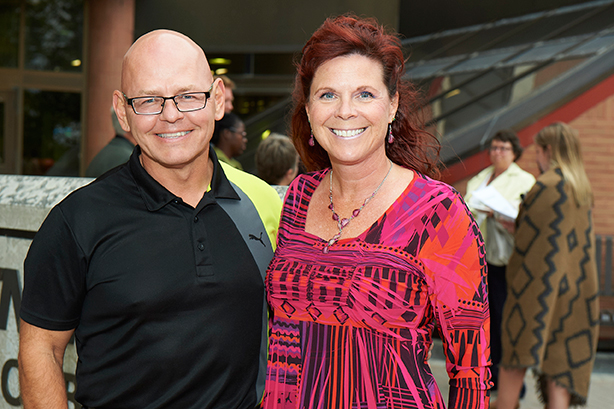 Alumni Night
Doug and I were privileged to attend an Alumni Event at the Asper School of Business, Drake Centre University of Manitoba on September 30, 2015. We joined in the celebration of achievements of Faculty in the in the Commemorative Room. We were treated to a tour of our old stomping grounds and had an opportunity to mix and mingle with fellow Alumni, current students and on-campus student groups.
There were brief remarks from the Dean, Michael Benarroch. As well, Paul Soubry, B.Comm.(Hons.)/1984, Asper Alumni; Front and Centre Campaign Chair and CEO of New Flyer delivered a message about the vision and philanthropic campaign for the University of Manitoba. Doug graduated from UM in 1987 with a Commerce degree in Finance and Loreen graduated in 1994 with a Commerce Finance degree as well.
For over 75 years, the I.H. Asper School of Business has been providing a world-class education to leaders and innovators who contribute ethically to the social and economic wellbeing of Manitoba and the world.