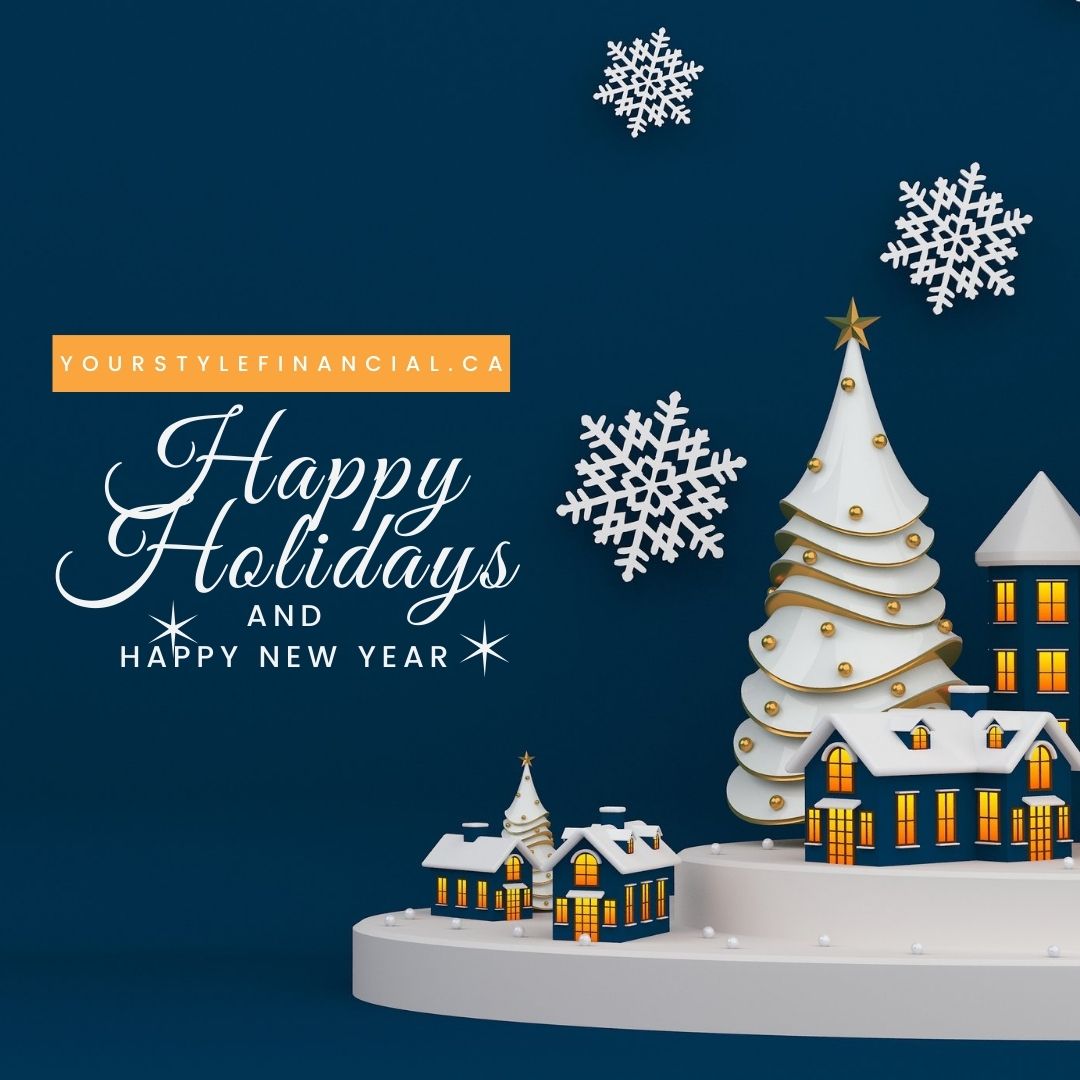 Happy Holidays
As we quickly approach the holiday season, instead of wrapping presents we're wrapping our heads around the latest changes. That pretty much sums up the last two years. However now is the time to remember to celebrate all the good things that have happened as well.
At Yourstyle Financial, we have been grateful to continue to help our existing and new clients – even if it's virtual. We've had the opportunities to work with organizations like Businesses & Organizations Supporting Seniors (B.O.S.S) and Pros Know Expos. Just recently we were excited to host webinars for the Real Estate Agents explaining the latest changes allowing them to incorporate.
Now we are going to take some time to celebrate with our family and friends and will be closed from December 24th to January 3rd. We want to wish all our clients a very happy holiday season and a fresh start to a new year.
Happy Holidays!