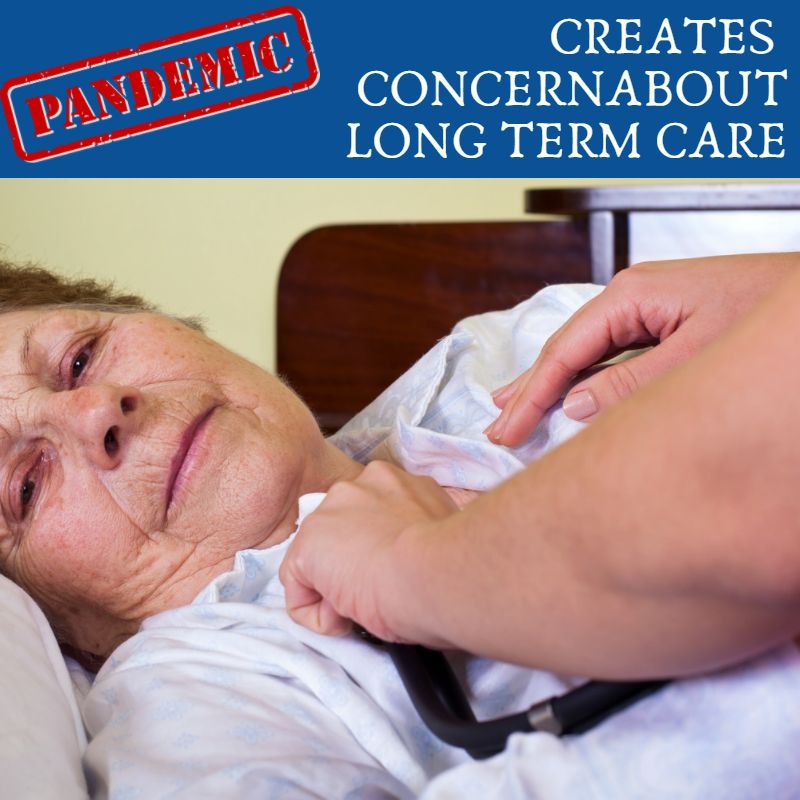 Pandemic Creates Concern About Future Care
Aging is a fear most of us have. When we think about it, we like to think we'll be taken care of and more importantly won't be alone. Being alone became very common during the pandemic. During this very isolating time, we had more time than ever to not only ponder our future, but watch the news to see what's happening with others. This included seeing how the older population were being looked after and the results are in. We are not terrified of ending up in a long-term care (LTC) facility.
According to a survey by Angus Reid, the pandemic changed the way people view LTC homes and left 44% of people dreading the thought of ever being in one – even for one day. With 45% of Canadians showcasing their belief the industry requires massive change or a complete overhaul, it's a day of reckoning for the Long-Term Care Industry. In another study, 70% of respondents said the country should invest more in healthcare, 39% supported an increase in staffing levels and 38% indicating a pay raise may make employment more attractive to qualified caregivers.
Witnessing the devastation that was visited on long-term care residents and those who care for them, many Canadians are determined to find alternate solutions for their future and the future of their loved ones. Which is where the MyDignity Homecare Assistance Program can help.
In the event of a loss of independence and/or cognitive impairment one will have the means to select the appropriate level of care and avoid placing physical and financial hardship on the family. Above all it preserves your dignity. It allows you to remain in your own home rather than being placed in a facility, while maintaining everybody's standard of living and protecting the family's financial security.
MyDignity Inc. is pleased to provide a proprietary simplified issue (CARP endorsed) homecare assistance plan, underwritten through established Canadian insurers, that is easy to obtain and affordable. Underwriting consists of a short health declaration allowing for a 95% approval rate.
If you're thinking about your future care, contact us today to discuss.